Originally posted on Whatever:
A few months back I wrote about The 10 SF/F Books That Meant the Most to Me in the days before I was a published science fiction author. It's worth noting, however, that I didn't only read science fiction and fantasy growing up, nor were the writers and books I admired — and which I think eventually helped shape me as a writer — confined only to those genres. Indeed, how much poorer my life would have been, both as a reader and a writer, if I had read only in one thin slice of the literary world.
So, for your interest and delight, I present ten non-SF/F books that meant the most to me as a growing writer. Again, this list is confined to the time prior to me writing books of my own; the latest I encountered one of them was when I was in college. Likewise, as with the earlier list, this is not a list of "best" or "most important" works in a general or competitive sense — just the ones that had an impact on me, and with particular regard to the sort of writer I would eventually become. This list is in alphabetical order, by author.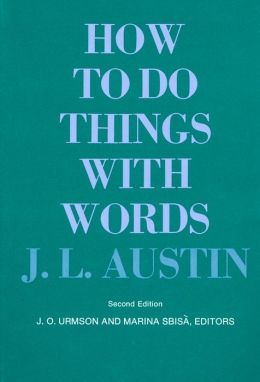 J.L. Austin: How to Do Things With Words: I have a degree in philosophy and the focus of that degree is language and all the things we do with it. Of all the books and philosophers that I read in the course of obtaining that degree, this book, and Austin, stand out. For one thing, Words is a surprisingly enjoyable read — it's taken from a series of lectures, and Austin was apparently aware that speeches work better if you're not falling asleep at them. For another thing, Austin put into words a thing I had always believed but (appropriately) wasn't able to express: That language itself could do things, not just say to do things — that it wasn't just a vehicle for intention, but could be used for action. Whether Austin intended it this way or not, this said to me that language has its own native powers, and got me to think about what I and everyone else was doing, intentionally or not, when we used the words we used. That's been useful for both my fiction and non-fiction.